Welcome to the Femfightbound Full Video Downloads Section.

Videos seen here on this page are NOT seen inside the Members area, therefore these videos are a separate purchase. We do not offer these videos on DVD, sorry. When purchasing these download videos, you are invited to download the video file to your hard drive for better viewing experience and remember to back up your copy. If your hard drive fails at a later date, your video is lost. At this time we do not offer Custom Videos.

HOW TO ORDER: You can purchase instant downloads on our FEMFIGHT BOUND CLIPS4SALE store, and some select FFB clips are also mirrored on our sister LADYFIST CLIPS4SALE store.
---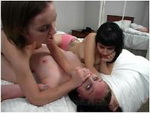 FFB009 - PINNED BEATDOWN-
Milena & Jezabel vs Monika Maple
34 minutes of sadistic and vicious 2 on 1 beatdown featuring breast & crotch mauling, belly punching and Hand over mouth smothering to a humiliating KO. (more detail)
[ BUY FB009 Download on Clips4sale ]

---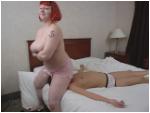 FFB008 - FACE SIT SQUASH -
Dani vs Ryleigh
32 minutes of some of the most impressive and viciously brutal face sitting beat down.. (more)
[ BUY FB008 Download on Clips4sale ]
---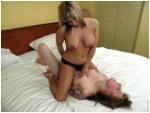 FFB007 - Come One, Come All -
Monika Maple vs Orabella
38 Minutes of sex fighting resulting with one hell of a climatic finish! The girls fight to see who can make the other come first, best 2 out of 3. Its a hot heated contest where the climactic finish surprises everyone!! (more)
[ BUY FB007 Download on Clips4sale ]
---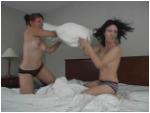 FFB006 - Sisterly Hate - Jezebel vs Lynx
32 minutes of pure sister hate over a silly matter but serious enough to cause one of these girls to be face sat unconscious.
(more)
[ BUY FB006 Download on Clips4sale ]
---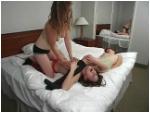 FFB005 - Tickle Me Not - Missy & Sydney vs Milena
34 minutes Tickle Fight, One sided beatdown, and then 2 on 1 beat down. Belly punches, face sitting, tickle fest! (more)
[ BUY FB005 Download on Clips4sale ]
---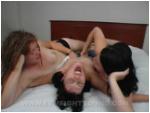 FFB004 - Defiant Survival - Jezabel vs Betty & Sydney
32 minutes of vicious and brutal 2on1 Belly Punching destruction and KO action, cheap shots, breast mauling, humiliation and torture. (more)
[ BUY FB004 Download on Clips4sale ]
---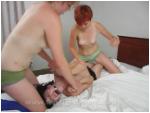 FFB003 - Show Me The Belly - Jezabel vs Missy & Sydney (Co-production video)
32 minutes of the most vicious and brutal 2 on 1 belly punching action with knockouts, belly and breast punching. Total one sided beat down like you haven't seen in ages! (more)
[ BUY FB003 Download on Clips4sale ]
---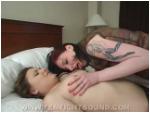 FFB002 - Beat Me, Take Me - Katrina vs Monika Maple
32 minutes of sexy catfight as one girl wishes to dominate the other in order to take her ultimate prize. Monika is hot to lick Katrina's nipples but isn't going to find it easy. (more)
[ BUY FB002 Download on Clips4sale ]
---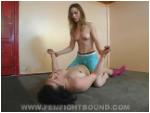 FFB001 - SIZE DOESN'T MATTER - MILENA VS BETTY
31 Minutes of one sided beat down, petite girl owning a much larger girl with humiliating domination and even more humiliating finish. (more)
[ BUY FB001 Download on Clips4sale ]
---